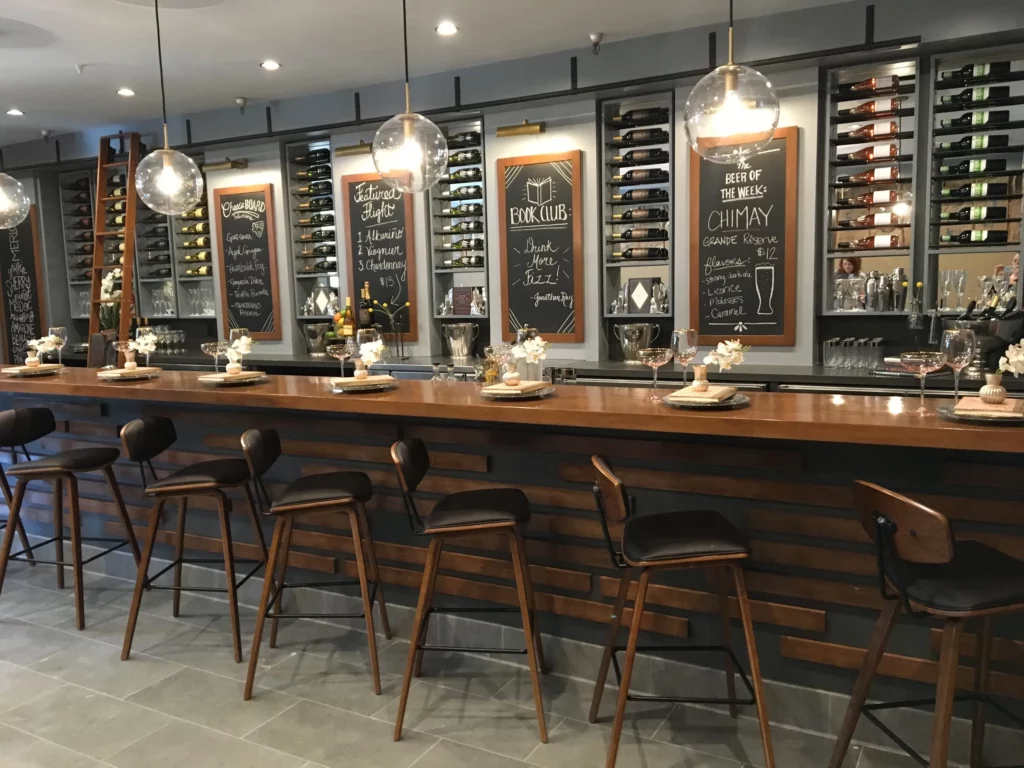 Welcome to Vroman's beer and wine bar, the 1894, which is named after the year the bookstore opened. The 1894 features literature-inspired cocktails, craft beer, wine flights, and small bites. We love to support local; our four draft lines are dedicated to hyper-local breweries and we also showcase 3 different Los Angeles wineries on our wine list.
The 1894 name acts as a bridge between our past, the year Vroman's was founded, and our future, this next stage in the Vroman's evolution. We love that the name is an instant ice breaker, giving us the opportunity to talk with people about the store's long, rich history. And there's a little bit of a wink in the juxtaposition of the year we were founded and the modern aesthetic of the bar, a "look at us now," that speaks to how far we've come.
695 East Colorado Boulevard, Pasadena, CA 91101
Wine Bar Direct: 626-684-1894
HOURS:
Tuesday-Saturday 3-9pm
Sunday 1-6pm
CLOSED Monday
Please note: The 1894 & Vroman's will close early at 6pm on Sunday, October 23rd.